Монгол Улсын Ерөнхийлөгч Ц.Элбэгдоржийн Шанхайн хамтын ажиллагааны байгууллагын гишүүн орнуудын төрийн тэргүүн нарын зөвлөлийн 12 дугаар хуралдаан дээр хэлсэн үг
Keywords:
ШХАБ, Монгол Улс
Abstract
English title: Remarks by Elbegdorj Tsakhia, President of Mongolia, at the 12th meeting of Council of Heads of Member States of Shanghai Cooperation Organization
Downloads
Download data is not yet available.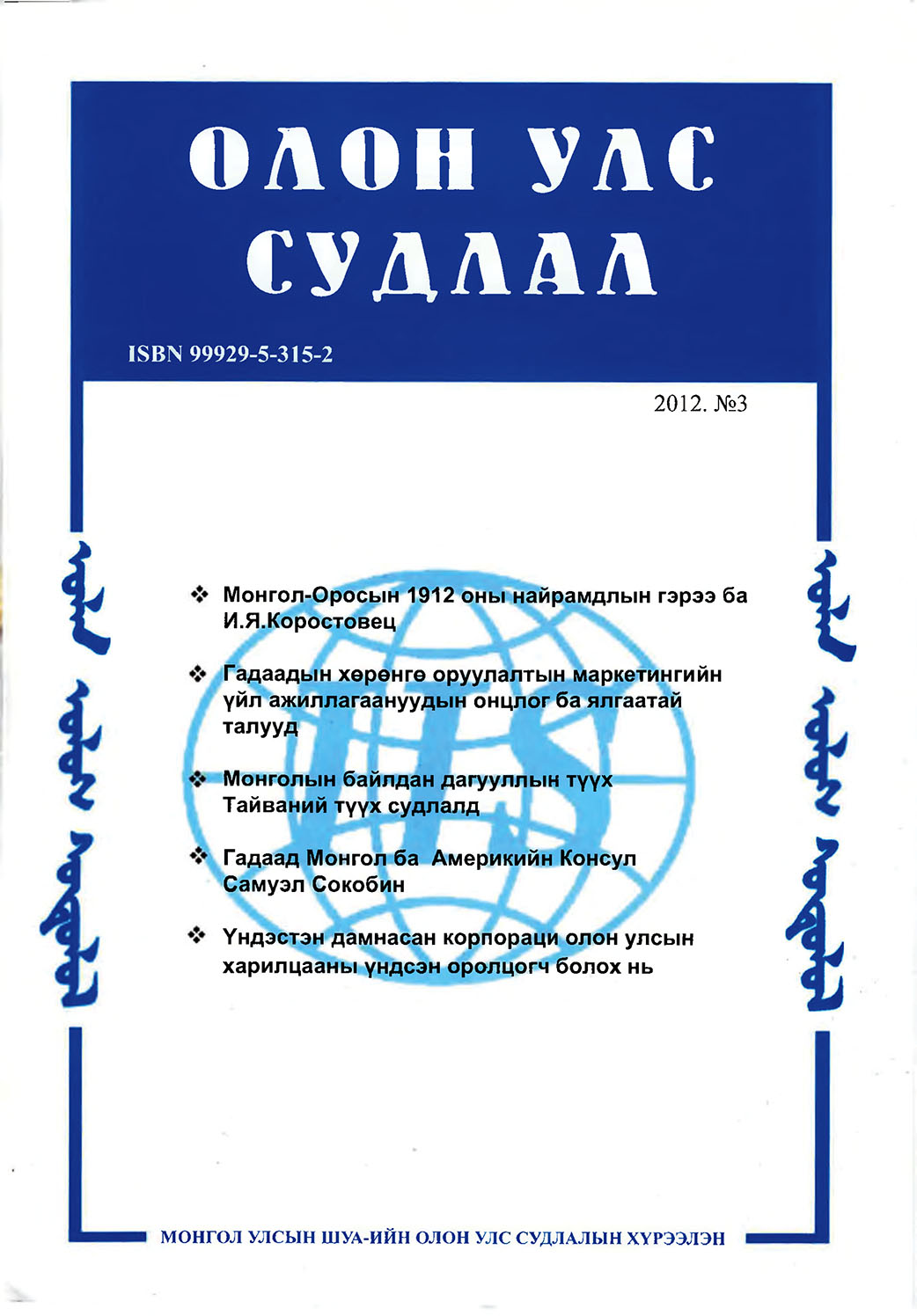 Downloads
How to Cite
Ts, E. (2021). Монгол Улсын Ерөнхийлөгч Ц.Элбэгдоржийн Шанхайн хамтын ажиллагааны байгууллагын гишүүн орнуудын төрийн тэргүүн нарын зөвлөлийн 12 дугаар хуралдаан дээр хэлсэн үг. Journal of International Studies, 3(97), 5–7. Retrieved from https://www.mongoliajol.info/index.php/JIS/article/view/1565
License
Copyright on any research article in the Journal of International Studies is retained by the author(s).
The authors grant the Journal of International Studies a license to publish the article and identify itself as the original publisher.

Articles in the Journal of International Studies are Open Access articles published under a Creative Commons Attribution 4.0 International License CC BY.
This license permits use, distribution and reproduction in any medium, provided the original work is properly cited.